As fate would have it, a winter storm pushed through Chicago's O'Hare airport, sometime prior to me attempting to board a flight in Rochester, NY. Upon arrival to the airport, I was informed that our plane would be arriving later than anticipated, but at that time was still coming to greet us in time for passengers to make their connections through Washington Dulles airport. While waiting, I took some time and attempted to get work done, but a reluctant and slow internet connection prevented any substantial work from happening. I packed up my work related attire and grabbed a bite to eat. Most times in airports, I have experienced vastly inflated prices for most normal food; luckily, Subway's $5 foot-long deal was still on.
I just realized that I left a partially consumed bottle of water somewhere in the airport after mentally remarking that some other soul had done the same thing.
I became quietly contemplative, allowing my eyes to relax and blur. A young man sat across from me as I began to fiddle with my relatively new camera.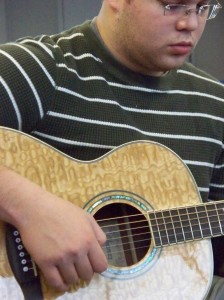 I then inserted earplugs to disconnect from my surroundings, and continued learning about the settings on the Kodak Z885 camera.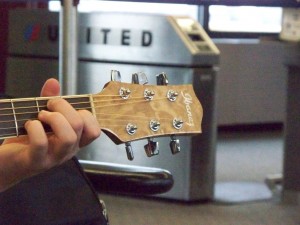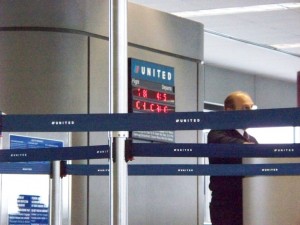 At this point, I looked up to find a Rochester departure time of 5:25pm, which was nearly the same time I was to be departing from Washington Dulles. Because I had the earplugs in, I probably laughed a little louder than I should have, and those around me raised their heads to see what the joke was. Promptly, a man came over the P.A. system to confirm that our plane had not even left Chicago yet, and we were delayed until further notice.
I removed my earplugs and solemnly packed my camera away, trying to think of what to do. I knew I was not stranded, but yet, I felt forgotten. Not by my friends and family, but by the world herself as she tended to other, more pressing matters. I called my brother in San Antonio, whom I was supposed to be meeting this Christmas Eve. I already knew what was to happen, but still went to the ticketing agent to see if any flights were available this evening. He informed me that the earliest he could get me out was 7:30am, December 25th.
So, I took the tickets, and with a smile, wished the ticket agent a Merry Christmas.
Luckily for me, I have wonderful friends who would make accommodations for me, even on Christmas Eve. The evening has been calmly passing, with the melancholy thoughts of holiday gatherings and celebrations past trickling through my mind. I felt the opportunity to capture the joy of cooking, music, and conversation around the fireplace at the home of my dear friends David and Kelly.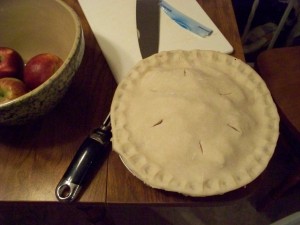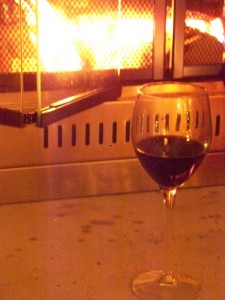 The warm welcome and merriment has, for now, calmed my desire to be home, yet the day has left me pining for a certain feeling of holiday seasons past. Dear friends and family, know that my thoughts and love will be with you, no matter how far away we might be.
Merry Christmas
Jason