Dear dedicated viewers viewer:
1 week after experiencing the movie "Food Inc.", I have eaten my first meal out at a rather common and decidedly tasty restaurant Olive Garden. I decided that I would get a healthy meal [ok, i was ravenously hungry] by ordering the soup, salad, and breadsticks combo. I joked at the end of the meal that I had won some unsanctioned and un-entered contest by having the least expensive meal on the ticket. And to myself, I said: "High five, Buzzardo. you win".
This morning [though not at work, i swear!], I visited the Olive Garden website to see just how well I ate last night. A recap of my dining: 3 breadsticks, 2 plates of salad with light dressing, and 2 bowls of my favorite soup Zuppa Toscana. I mean, it sounds delicious and not-so-bad-for-me right? Yeah, so I had 2 whole bowls of yummy sausage and potatoes with greens and Olive Garden magic, but I am still well within my gauge for healthy eats right? I could have done much worse by eating some other entree, thereby clogging my body with gunk that I'll have to burn off on the bike trainer today, right?
Wrong.
The tally at the end of ONE MEAL was as follows:
Calories: 1490
Fat: 66g
Saturated: 13g
Sodium: 7310mg
Carbs: 119g
Fiber: 13g
Now, for some perspective. Based on my level of activity, general fitness, and other mystical factors, my dinner intake versus what my daily intake should be is below, courtesy of FitDay: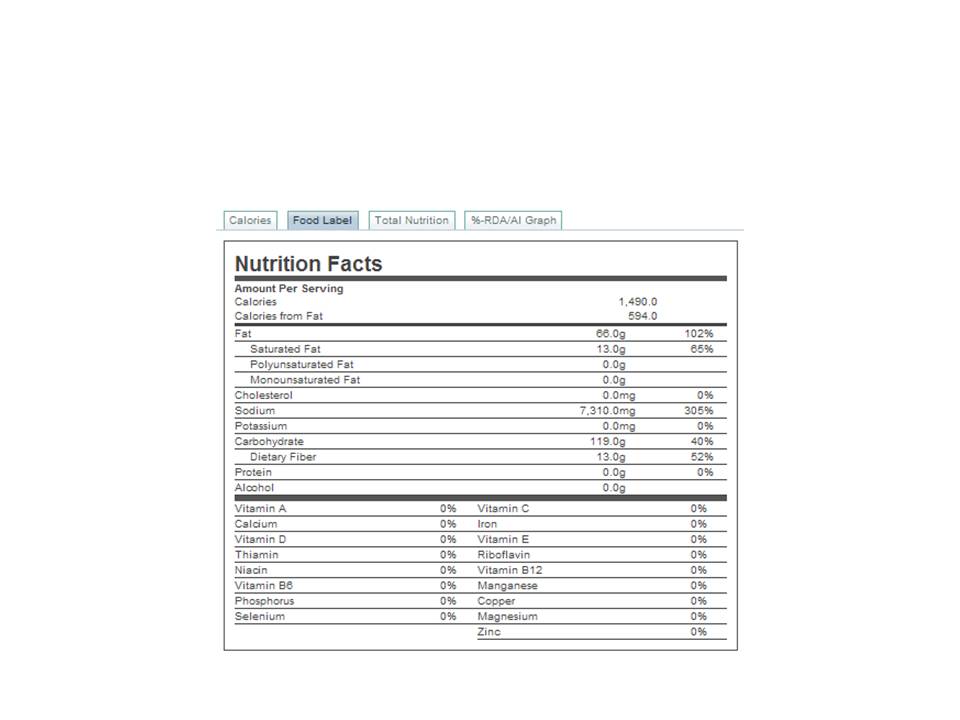 Obviously, I need to revise my dining practices. 3.5 times my daily allowance for sodium in one meal?! To the right of this post, you will find a new page entitled "Gristle", which I will work to detail my dining-out adventures.
Stay Tuned!