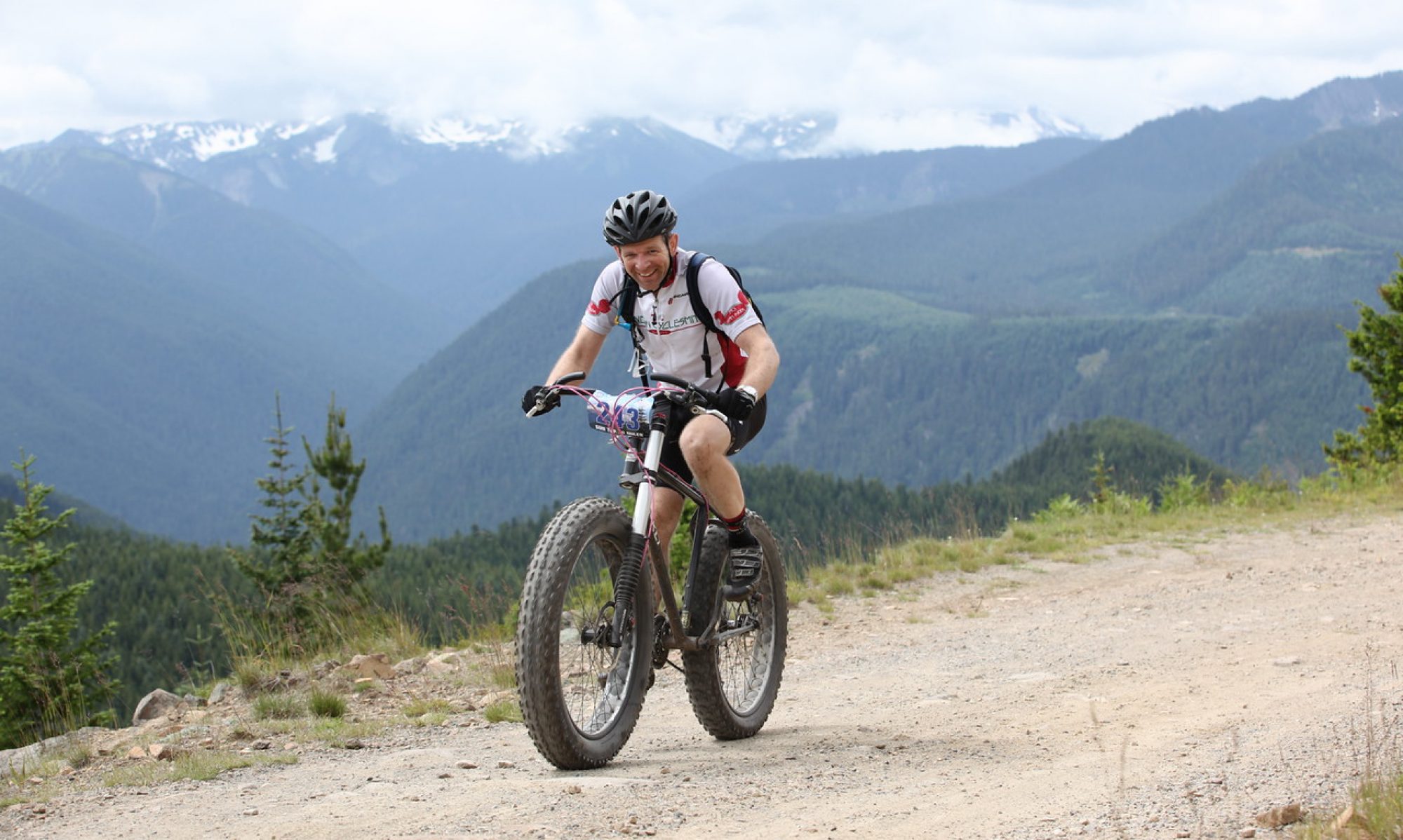 I intend to ride in this race again. And I intend to do better this time. Not better in that I will pass more people or finish with a lower time or have a higher max speed, or anything like that. I want to be better prepared. The type of preparedness that comes from spending time in the saddle actually practicing. The type of practicing that my wife is much better at than I am, and that I wish to emulate. I've not ever been much of a practitioner when it comes to riding, save for a mountain bike race back in Connecticut that I actually trained for, and I actually did well in. I have spent some time considering why I might not like to practice for something that I like so much, and my best understanding of myself leads me to the following:
I'm afraid.
Has this ever happened to you? I imagine not everyone, but some people, myself included, [how can I add another comma?] take solace in never knowing what their limits really are, [there we go!] or are comforted by being able to say: "Yeah, I'd have done better if I had trained more." For myself, it is the fear of reaching an insurmountable limit and that I'm not invincible, or that I'm not the next Chris Froome in hibernation just waiting to be magically woken up and start winning the Tour de France. I have, however, experienced an unintended-yet-understandable side-effect from this chronic underachieving, and that is dissatisfaction. Some may argue that training hard for a race and finishing last would epitomize dissatisfaction or disappointment, but I would claim that there is much satisfaction to be had in knowing I have tried my hardest.
Interestingly, my previous methods of training [read: not really training] did improve one important factor when I've raced in the past. I can suffer pretty hard. At least I think I can, and being able to push through pain and cramps and fatigue is a valuable asset during a race. I have recently begun to motivate myself by two methods – 1. thinking of how much less I'll be suffering if I train well, or 2. thinking of how much faster I could be if I suffer the same amount, but have miles and miles and miles of training in my legs.
All of this is coming at what I hope is the outset of a particularly unpleasant period in my life where the end of my GI tract [use your imagination] has been injured and malfunctioning. It has kept me from riding for more than one year. A few years ago, I learned of a bike ride – it is almost shameful to call it that – more like a do-if-you-dare-once-in-a-lifetime-bragging-rights-forever bike race that goes from Banff, Alberta, Canada to Antelope Wells, New Mexico. It's called the Great Divide Mountain Bike Race [GDMBR], and it is a self-supported journey where mentally deranged individuals set off and try to conquer the Continental Divide on mountain bikes. Solo. As fast as they can. All 2768.4 miles and 200,000 feet of elevation gain. I had originally planned on doing the GDMBR in 2018, but I couldn't imagine being ready in fewer than two years with actual training.
So here we are. Today. Day Zero. Day zero might last for a few days. Perhaps a few months. But it signifies my desire and commitment to get back in the saddle and ride my bike, GI issues be damned. Today is my beginning.
-Buzzardo
[the seatless and lightless]