Author: Alicia
Based on typical Internet usage of the above post title, readers may be inclined to presume that Jason is moving his website, the ever-faithful-yet-infrequently-used Buzzardo.com. However, in this particular instance, it more closely refers to the following: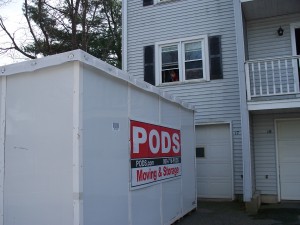 What? Where? Why? For those of you who are coming into this a bit late, here's the story: Optiwind, the company at which Jason and I met, closed its doors in February of this year due to a lack of funding. Our lives were, to put it mildly, upended in a most unsatisfactory way. We have been searching for employment opportunities since then, with some detours for important things like enjoying the outdoors and getting married. Perhaps more on that later. In any case, there has finally been a breakthrough.
A few weeks ago, I was invited out to interview at a small aerospace company in Everett, WA. Along with getting to see the MASSIVE Boeing HQ building across the street (largest in the world by volume), I was able to get a feel for the area, eat tasty food, and spend quality time with some family members in the area. I also happened to get along very well with the engineering team at said company – so well, in fact, that they extended me a job offer in late September, to start in early November. This leads us to the PODS container looming in our driveway.
Needless to say, we have been packing like maniacs, buying crazy things like tire chains, mooning over the pages of our USA Eyewitness Travel Guide, and making an attempt to accustom our two kitties to new experiences (because actually, walking a cat on a leash is pretty fun when they're not freaking out!)
To recap – we are moving from here: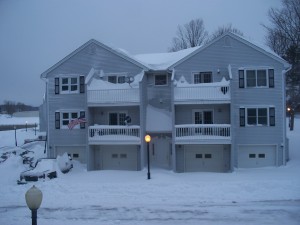 to here: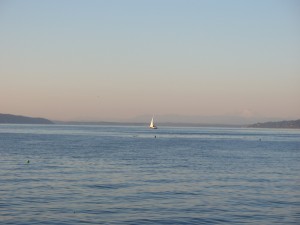 with these guys: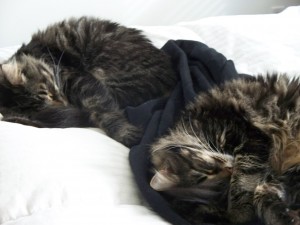 I know there must be better pictures of Torrington somewhere, but my subconscious won't allow me to look for find them.
We depart next Tuesday.